Event Information
Speaker: Elias Nerland, Magne Drage and Dag Helland-Hansen – EMGS
Topic: State of the art CSEM illustrated with case example of applying CSEM in real exploration cases
Abstract
The use of marine CSEM for hydrocarbon exploration started in 2000 with the successful field trial over the Girassol field, offshore Angola (Ellingsrud et al, 2002).  During the early years of commercialization, the technology was arguably sold as a silver bullet to find oil and gas, but it was relatively immature on the acquisition side and particularly on the imaging and interpretation side.  It created a huge boost of interest in the early days with some success, but also with some spectacular failings, which occasionally caused fury among the oil company technologists, and prompting questions along the lines of "are you a believer or not?".
Evolving into an exploration game-changer
Since then, the technology has taken significant steps to becoming a robust geophysical tool for measuring sub-surface resistivity. New generation sources with up to 10x increase in output power enable imaging of smaller and deeper exploration targets (Hanssen et al, 2017). The imaging through inversion has seen tremendous development (Nguyen et al, 2016) to the extent that the data can be used not only for prospect risking (Baltar and Barker, 2017), but also for more regional geologic interpretations including being complementary to seismic in complex structural areas.
EMGS has developed integrated interpretation tools and a catalog for understanding/avoiding interpretation pitfalls. Our services are combined into the EMGS Exploration Solution – workflow addressing client specific exploration challenges. CSEM imaging and interpretation methods are used in an interdisciplinary approach where CSEM experts and interpreters work hand in hand. The Exploration Solution produces an updated geological understanding of the studied acreage. When embarking on an acquisition the client will understand to which level the technology can add value by reducing risk and estimating volumes for its prospect portfolio.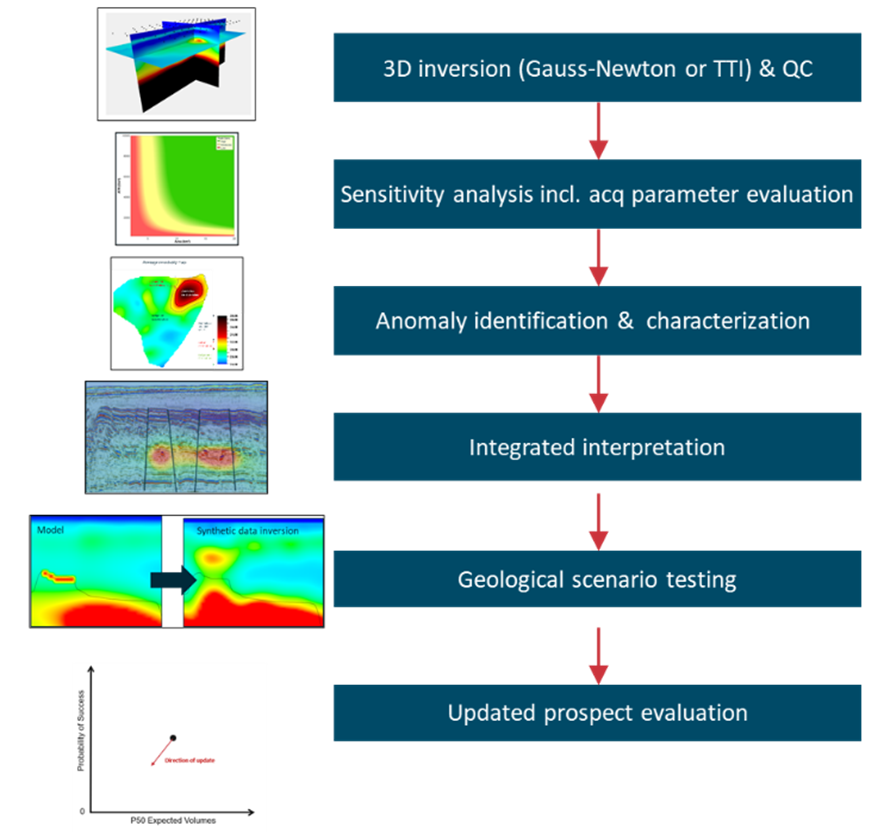 Worldwide experience and a large data library provide essential information for validating CSEM predictions against well results.
The multiclient library is available for calibrations and benchmarking studies, which EMGS is doing on an exclusive basis to further enhance in-company EM experience and competency. Results from such a study was presented by Total at SEG in 2019, (Price et al, 2019).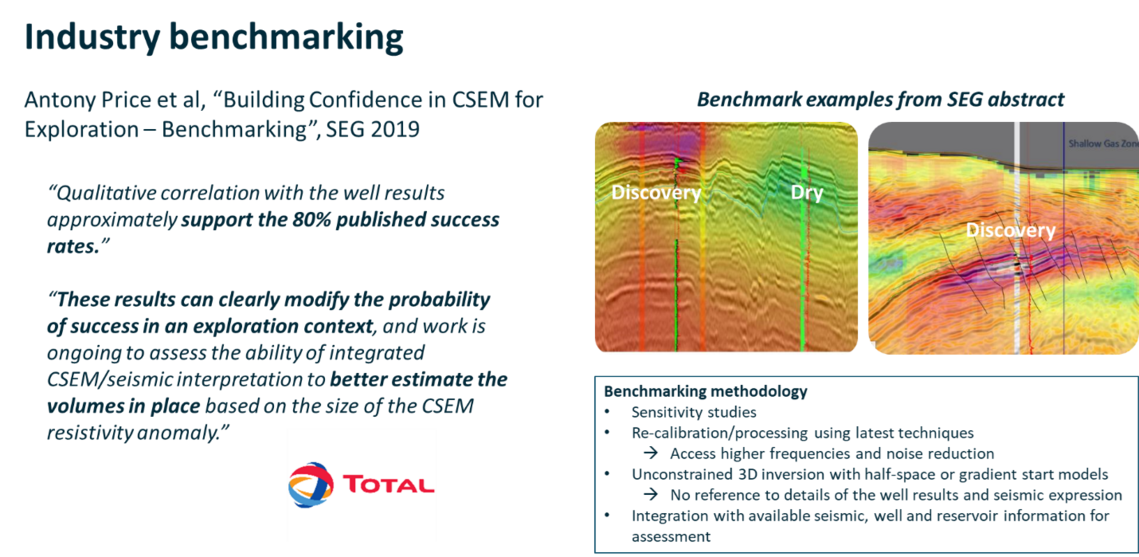 Although CSEM up until now has been of limited use on the UKCS relative to the counterpart basin on the Norwegian side there are a few good cased with perhaps Chevrons use of CSEM + MT for structural imaging beneath the volcanics at the Rosebank field and westward towards the Faroe Brugdan well as the most prominent.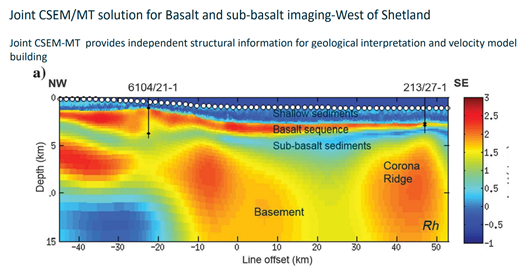 To illustrate these technology advances and resulting possibilities for reducing exploration uncertainties 2 cases from the Norwegian Barents Sea will be showcased in addition to some good examples from Mexico on how to apply CSEM for risk reduction. Furthermore, some cases from the North Sea nested with relevant cases from the UKCS will be shown to give the viewers a teaser of what CSEM can do for geoscience on the UKCS.
Venue Information
Venue information
Venue address:
Please visit the PESGB membership platform to join this event
, members.pesgb.org.uk/events