Event Information
Speaker: Dr. Carl Jacquemyn, Research Fellow, Imperial College London
Topic: Rapid Reservoir Modelling: Sketch-based geologic modelling coupled with flow diagnostics
Abstract
Sketch-based geologic modelling is a new, intuitive approach that uses hand-drawn sketches to generate 3D geologic models. These models can be assessed visually and quantitatively, to understand the complex spatial relationships implicit in an interpreted scenario and to understand the impact of different scenarios on connectivity and flow. Because different scenarios can be sketched quickly,   sketch-based modelling is a powerful tool to make 3D geologic model prototypes that can be used   to investigate specific scenarios or hypotheses.
Rapid Reservoir Modelling (RRM) is a software tool that combines a set of geologic operators and a flow diagnostics module with sketch-based interface and modelling technology. The geologic operators account for all interactions of stratigraphic surfaces and ensure that the resulting 3D models are stratigraphically valid. The geologic operators allow users to sketch strata in any order, from oldest to youngest, from large to small, or free of any prescribed order. Flow diagnostics assessment of the sketched models enforces the link between geologic interpretation and flow behaviour without using time-consuming and computationally expensive workflows.
First we show how 2D sketches can be used to construct geologically valid 3D models in multiple ways. The sketch-based modelling approach is then applied to the marginal- to shallow-marine strata of the Spring Canyon Member in the Book Cliffs (Utah). Because it is fast to create multiple models, the impact of interpretation-based uncertainty can be tested quickly. Output of RRM models includes static measures of facies architecture (e.g. facies proportions, in-place resource volumetrics), flow diagnostics (e.g. effective permeability, time-of-flight). Assessing the impact of different scenarios at a prototyping stage allows users to make informed decisions about subsequent modelling efforts and approaches. Furthermore it provides valuable training to develop geologic interpretation skills, in front of an outcrop or directly on subsurface data.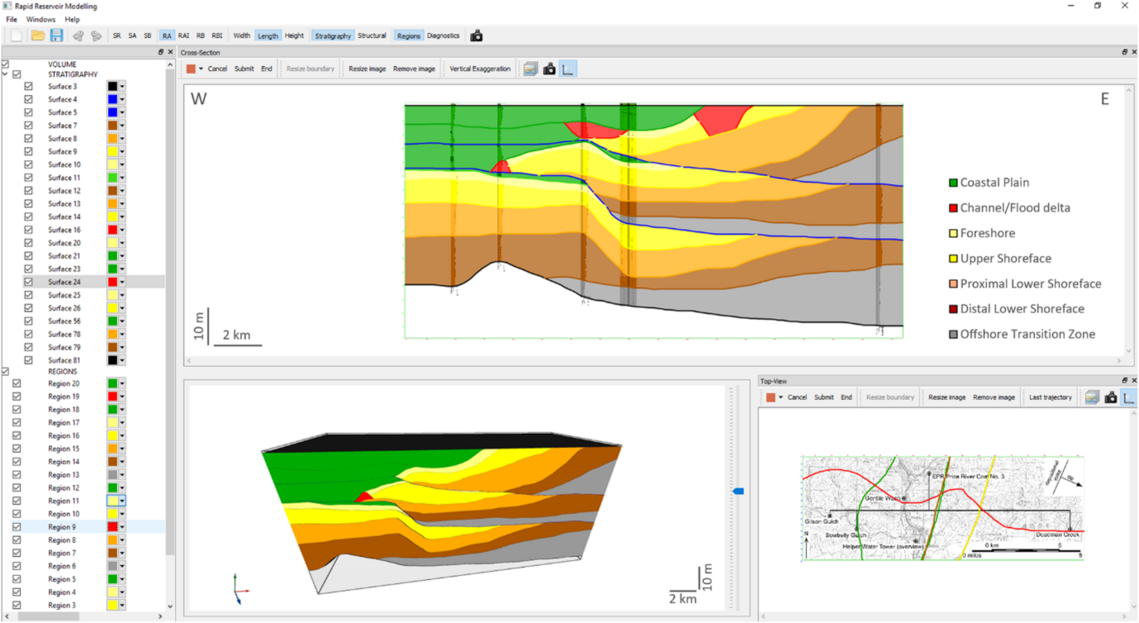 Speaker Biography
Carl is a subsurface modelling specialist based at Imperial College London. He has worked in quantitative geology from outcrop analysis to flow simulation since 2007. His research is focussed on innovation of subsurface modelling approaches, such as grid-free surface-based modelling and rapid sketch-based reservoir modelling. Carl holds a Msc degree in geotechnical engineering and PhD degree in geology, both from KU Leuven, Belgium.
Venue Information
Venue information
Venue address:
Please visit the PESGB membership platform to join this event
, members.pesgb.org.uk/events